Threlkeld Academy of Music & Arts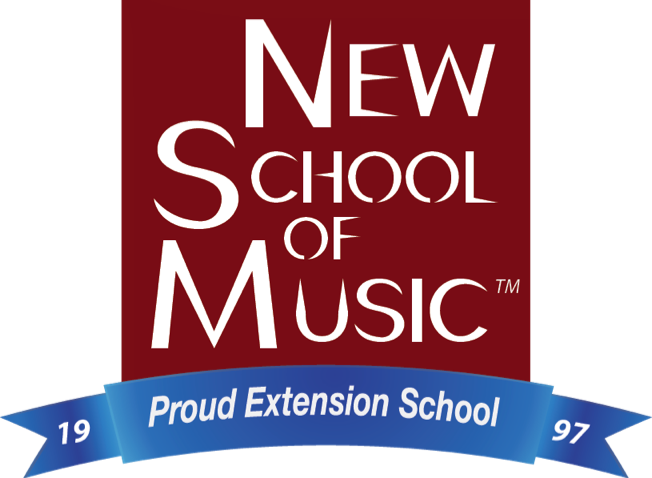 Welcome to Threlkeld Academy of Music & Arts
, a proud New School of Music extension school. We offer music lessons, classes and workshops for students of all ages and abilities in our music academy located at 560 N. Jeff Place Drive, Fayetteville, GA 30214. We offer lessons for voice, piano, guitar, string and brass programs, percussion, preschool and home school students (daytime hours). Our instructors have been carefully selected for their high standard of musical excellence & love of teaching.
Threlkeld Academy of Music & Arts
560 N. Jeff Davis Place Drive
Fayetteville, GA 30214
770.731.0426
Tracy Threlkeld, Piano, Voice
Rates:
$100/mo, 30 minute lessons
Tracy Threlkeld has taught beginning and intermediate piano lessons for over 8 years. When a music student of Clayton State University, she took piano and voice pedagogy and studied private piano with Dr. Michiko Otaki and voice with Dr. Christina Howell. She opened Threlkeld Academy of Music and Arts in August 2014 and has grown her business while continuing to teach private lessons. She is the conductor of the Griffin Choral Arts Children's Chorus and sings in the adult Griffin Choral Arts choir.
Jimmie Howell, Jr., Percussion
Rates:
$100/month, 30 minute lessons

Jimmie Howell, Jr. has been giving private drum lessons for 17 years. He graduated from Oral Roberts University with a B.A. in Music and a Masters of Divinity. He completed a music teacher certification program at Georgia State University in 2012. He has performed with various local artists in the metro Atlanta area, including studio sessions. He has worked with drum lines of marching bands and African drumming. He has performed in musicals with The Children's School (TCS) for 12 years, which includes The Lion King, School of Rock, Mulan, and Willy Wonka and The Chocolate Factory. Currently, he is the percussionist at Word of Faith Love Center in East point, GA and a general music teacher in the Clayton County Public School System.
Hannah Cranfill, Homeschool Music, Music Theory, Cello, Viola, Double Bass
Rates: $100/mo for 30 minute lessons

Hannah Fowler received her B.A. in Music Education from North Greenville University, where she studied violin with Dr. Leslie Warlick and Dr. Michael Weaver. She is a certified music educator and plans to pursue Suzuki violin certification in the future. Hannah is a member of the First Baptist Church Atlanta Worship Orchestra and volunteers as an assistant with the FBA Celebration Orchestra. She believes that music should involve both excellence in technique and joy in playing. In her spare time, Hannah enjoys spending time with family, studying theology, reading, and hiking.
Stacey Houghton, Saxophone, Clarinet, Jazz Studies
Rates:
$120/mo, 30 minute, $180/mo 60 minute lessons; lessons take place on Thursdays

Stacey Houghton has been a professional free-lance musician and educator in the Atlanta area since 1992. He has lived in this area for most of his life, and his musical talents began in his school's band program. He holds a Bachelor of Music degree in music education from Valdosta State University and a Master of Music degree in music performance from the University of South Carolina at Columbia. He performs and teaches on various woodwind instruments (clarinets, saxophones, flutes, recorders), and his versatility covers traditional, jazz, and popular styles. He has held music teaching positions at Ken Stanton Music (Marietta), the Georgia Academy of Music (Atlanta), Clayton State University (Morrow), and Georgia Perimeter College (Clarkston). As a private studio instructor, he has taught beginning, collegiate, and professional-level students of all ages for over 30 years with continued success. He currently serves on the faculty at Clayton State University as a professor of clarinet, saxophone, and jazz studies, as well as at the Georgia Academy of Music as the instructor of clarinet and saxophone. Mr. Houghton frequently composes and arranges music in all styles for his professional and university groups, and he is the founder and director of the Clayton Community Big Band at Clayton State University.
Drew Miller, Piano
Rates: $100/mo for 30 minute lessons

Drew graduated in 2014 from the University of Mobile with a degree in Worship Leadership with emphasis in Music Business. During his four year tenure in Mobile, he studied classical piano and participated in music theory and orchestration courses. He also spent two years playing contemporary keyboard and traveling the southeast with Exit 13, a worship band formed by the University of Mobile. Drew is currently serving as the worship leader at Rolling Hills Baptist Church where he sings and plays keyboard. He is also a songwriter and earlier this year had one of his songs For the Now featured in the Joy FM Local Artist Spotlight. He is excited about releasing a self-recorded/produced EP called Worlds in the fall. Drew desires for students to develop a passion for piano and self-discovery in music.
Deborah Beasley, Piano
Rates: $120/mo for 30 minute lessons

Deborah Beasley has been teaching for more than thirty years. She has also been pianist for several churches in Georgia and Alabama. She has served as accompanist for various choral groups and jury performers at Georgia State University.
She enjoys teaching beginner, intermediate and advanced students, imparting her love and appreciation for beautiful music of all types. Many of her students have become pianists in church ministries and contemporary groups.

Pastora Sanchez, Violin
Rates: $100/mo for 30 minute lessons

Pastora Sanchez began her violin playing around the age of 8 or 9. Once she reached seventh grade, Pastora started leading sectionals with younger students as well as her peers. It wasn't until high school that she realized how much she enjoyed teaching and watching those that she taught grow musically. It was during her freshman year of high school that she was inspired by orchestra teacher to become a music educator. During high school, she got the chance to perform with chamber groups as well as with her orchestral ensemble in different events such as art shows and recruiting trips. Pastora graduated from Clayton State University with a degree in music education. She is currently teaching private violin and viola lessons and is the new orchestra director at Tri-Cities High School.


Bill Hearn, Guitar
Rates: $100/mo for 30 minute lessons

Bill Hearn received Bachelor's and Master's degrees in Guitar Performance from Florida State University, and a Doctorate in Guitar Performance from the University of Arizona in Tucson. He was chosen three times as an International Semifinalist in the Guitar Foundation of America Solo competition, and worked for four years in the North Carolina Visiting Artist program. He currently teaches guitar and World Music at Clayton State University, and performs frequently with the Atlanta Guitar Trio. In addition to being one of the Atlanta area's premiere classical guitarists, Bill also enjoys performing and teaching flamenco, American folk styles and blues, ukulele, mandolin and banjo.


Jacob Hall, Guitar
Rates: $100/mo for 30 minute lessons

Jacob Hall has 14 years of experience with the guitar, including 4 years of experience with the classical guitar. In 2016, he earned a BA in music from Clayton State University earning the distinguished award of Magna Cum Laude. During his enrollment at CSU, Jacob had performed in many ensembles, duets, student recitals, and had performed a capstone solo featuring the guitar. In addition, Jacob had also been a tenor for the CSU Chorale and the CSU Community Choir; performing on the guitar during the concert: A Spanish Christmas. Jacob currently is a member of the local cover band Bridgeborn and frequently works with local artist as a studio musician. Jacob's ambitions are to become a middle school music teacher. In the future he also plans to achieve a masters degree. Jacob believes that because every person is unique it follows that every person requires a unique approach with their musical instruction. Although he may follow a prescribed plan for teaching guitar he makes the plan the exception and not the rule. He believes that the propensity to learn music is inversely proportional to the amount of enjoyment the student gets from playing music.


Savannah Lee, Piano

Savannah Lee has loved music for as long as she can remember. Beginning piano lessons at age 5, she has continued to pursue music her whole life through piano and voice lessons, frequent musical productions, and even participating in a rock band for 2 years. She continues to pursue music as she is on her way to finishing up a degree in B.A. in Music Performance at Clayton State University. She has taught privately through the Music Preparatory Program at CSU for a year and has found confirmation that teaching is what she loves to do. She is actively involved in the CSU chorale and in worship services at her local church. Savannah has found that although she loves seeing her students grow in their musicianship, it is just as exciting to see them grow as a person. She has worked with all ages and loves seeing growth in every stage of life. She enjoys everything that has to do with worshipping the Lord and serving people, playing and singing music, and spending time with the people she loves the most.


Lane McDuffie, Guitar

Lane grew up in a musical family and her first instrument was the saxophone in the school band. Her interest in guitar first started with her mother, who sang and played guitar in church. Lane has pursued the art of playing guitar since 2007, and is currently working toward an Associate Diploma of Guitar Performance with the Royal Conservatory of Music. She has studied with classical performance instructor, Lyster Bass, and was also a student of Dr. Bill Hearn at Clayton State University. She taught music lessons out of her home for several years and is now pursuing teaching certification through the Music Teachers National Association. She is a member of the Georgia Music Teachers Association and the Coweta-Fayette Music Teachers Association. She was a performing member of the Atlanta Guitar Orchestra in 2015. Lane enjoys playing at weddings, performing with other musicians, arranging music for fingerstyle guitar, and playing a variety of genres. She is dedicated to helping students reach their goals. Lane has two grown sons and in her spare time enjoys the outdoors and painting.


Kari Guy, Piano


Kari Guy is TAMA's office manager and the substitute teacher for our piano students. She has been playing piano since from a very young age. She is currently enrolled at Clayton State University pursuing a Bachelor of Performing Arts with a minor in Music Education.

Katie Carpenter, Piano

Rates: $100/month for 30 minute lessons

Katie Carpenter is currently enrolled at Clayton State University pursuing a bachelor's degree in music education and history. She took piano lessons for 11 years and has been teaching students of all ages for 3 years. She has competed in the South Metro Atlanta Music Teachers Association's Music Day and Sonata Sonatina Festival for approximately 5 years and competed at the state level in 2016. She has a passion for teaching children the love of piano and enjoys seeing them grow in their musical knowledge.


Odalis Marrero, Cello

Ms. Marrero has a Bachelors in music. She began her music studies at 8 years of age, 11 years of piano studies, 15 years of cello studies. National School and Institute Superior of Arts , Havana. Cuba. She loves teaching and sharing moments to create music. She has experience as an orchestra musician and chamber music, "National Symohony of Cuba", "Lyceum Mozartiano of Havana" , performing in countries such as Cuba, Colombia, Germany and the United States. She has been a teacher in schools and academies, Manuel Samuel, Academia de Hialeah, CZamplin. She believes that music is the universal language of humanity.
Tracy Threlkeld, Owner & Director

After waiting 24 years to finish an education Tracy Threlkeld began shortly before her first child was born, she decided to continue a degree in education, but to specialize in music. When she began the music program, she thought of teaching music in public schools for a while and then branch out on her own. But as Tracy sat in the education classes she did not feel it was the right path. She thought about teaching as an elementary school music teacher in a position in which she would constantly advocate for music programs that seem to be losing ground all over our nation. Tracy reflected on the four years she had worked on one elementary school campus as a substitute teacher in the Dallas, Texas area. She enjoyed it very much, but keenly remembered the tears of frustration many regular teachers shed in trying to get help for students as they battled "red tape" and policy. As a mother of four musical students, she has been a parent volunteer in band and choral programs. She has served in the children's organization in her church for over 10 years where she taught regular gospel lessons as well as music to children from three to 12 years old. She taught piano lessons in her home for over four years before opening the Academy. Tracy feels it is so exciting to see the eyes of a child light up when they "get it" or he/she just heard something beautiful come from the music played by his or her own hands. Tracy discovered that her love for children and music inspired her dream to offer music lessons for any child who desires to learn. She believes that every child deserves the opportunity to learn how to make music. Having completed the piano pedagogy (how to teach piano) class at Clayton State University in Morrow, Georgia, where she earned a Bachelor of Arts in Music, she gained the knowledge to begin making her dreams come true. She opened the Threlkeld Academy for Music and Arts and has other qualified teachers on staff. One of Tracy's philosophies is to creating an atmosphere that is warm, caring and nurturing, which is essential to creating a healthy attitude about musical study. She also feels a child must know that learning music and how to play an instrument are hard work and will require discipline, but the hard work invested will pay off. Her hope is that every teacher who works in this academy will share Tracy's love of children and music.


Philosophy

I believe that learning music should be enjoyable, especially for children. If a child can sense that I love music and that I love teaching music, the interest in learning will be increased. I believe that we should laugh, sing and count together. Mistakes should be learning tools and not something "bad" that the child has done. Creating an atmosphere that is warm, caring and nurturing is essential to creating a healthy attitude about musical study. A child must know that learning music and learning to play an instrument is hard work and will require discipline, but the hard work invested will pay off.

I will teach anyone who is over the age of seven years who has the desire to learn, including people with disabilities. While I have no interest in teaching students for competition, I will do my best to train them well if that is a path they wish to pursue on their own. I will teach a well-rounded method in which the student learns theory, ear training, music history and creative activities such as transposition in addition to playing pieces. I will also teach them about the great composers and music of the past. Students should practice daily, but five days of practice per week could be acceptable. If failure to practice regularly becomes a habit, discontinuation of lessons will be discussed with the student and then with the parent if change is not implemented. Students should be encouraged to explore music on their own, beyond what is taught in regular lessons. If they would like to study a piece they discover, I welcome the student to bring the music to lessons. To keep children motivated and so that we can move on in a timely manner, I will accept practiced pieces as complete as long as they are nearly perfect with all technicalities learned. I also like to assign listening homework. When an arrangement of a work by a famous composer comes up in the method book, I will have the student listen to the original work. In addition, students are required to conduct some research on important composers to learn about their work and the time in which they composed. I teach by asking questions, and letting the student use critical thinking skills. By allowing the student to determine what was heard in his/her own performance and draw conclusions on what should be done to improve, the student learns more. Occasionally I will assign a piece for a student to learn on their own, having them use the skills and procedures learned in lessons, and present it to me. I believe in being flexible with the needs of the student and not relying entirely on the method book. Music from outside the method books will be assigned and the student will memorize some of these pieces.

Parent involvement is essential and I will work to maintain a good relationship with the parents. Keeping them informed of the student's progress is essential. I am in a position of authority as the teacher, but I believe a balance between teacher and friend needs to be maintained as we work together. A wonderful teacher can have such positive influence over a child and make music an enjoyable experience that can last that lifetime.
We Make Renting Easy!
Threlkeld Academy of Music & Arts is Proud to Rent High Quality, Band Director Approved Brands such as
Bach, Yamaha, Jupiter, Selmer, Ludwig, Armstrong, King, Conn, Glaesel, Benge, Leblanc, Holton, Scherl and Roth, Vito & William Lewis
Fine Band & Orchestral Instruments. Our music center is located in
Fayetteville, GA, 30215
.
We rent flutes, oboes, clarinets, saxophones, trumpets, french horns, trombones, baritones, violins, violas & cellos.


Make a one-time lesson payment or class/workshop payment. You may pay with a credit card, debit card or PayPal account. To pay with a credit card or debit card, locate "Don't Have A PayPal Account? Pay With a Credit Card or Debit Card Here" on the PayPal checkout screen.